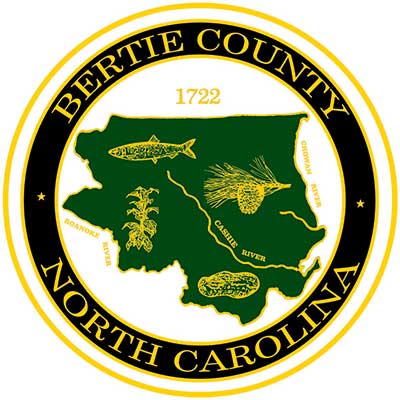 TGOW - Tall Glass of Water Project
The 'Tall Glass of Water' (TGOW) Project celebrates the rich natural and cultural landscape of Bertie County. As a region, Eastern North Carolina is a beautiful and serene landscape that so often tends to be overlooked as people are drawn to the oceanfront beaches, mountains, and urban areas.
Big Picture Goals
Bertie's greatest assets, besides its people, are a pristine natural landscape, history, and diverse waterways. The Board of Commissioners understand this and have moved forward to preserve and protect these invaluable resources while at the same time create new paths towards the responsible and sustainable promotion of these assets. Please contact one of the TGOW Team for detailed information on Environmental Enhancement, Shoreline Preservation, and Outdoor Recreation.
TGOW
Bertie County's investment in the TGOW 147-acre property will be the first public beach access to recreational waters, unlike anywhere else in Northeastern North Carolina. Referred to locally as "Tall Glass of Water" (TGOW)" until a name and logo have been selected, the site's most stunning feature is its 2,200 linear feet of sand beach and shallow calm waters overlooked by impressive high cliffs on the Albemarle Sound where the Chowan River begins.
Opportunities will include swimming, canoeing & kayaking, a music pavilion, 7 miles of hiking, camping, and environmental education field experiences for students and adults.
The Bertie County Board of Education has also embraced in-the-field teaching and hands-on learning opportunities for local students at TGOW, with discussions regarding expanding the "Sound to the Sea" curriculum and field laboratory activities here in Bertie County.
The purchase was made possible by Bertie County Board of Commissioners and NC Parks and Recreation Trust Fund.
Good Neighbors
| | |
| --- | --- |
| | Bertie County's investment is complemented by the NC Coastal Land Trust (NCCLT) purchase of two parcels, 995 and 300-acres, adjacent to TGOW (See map upper left). The larger parcel was destined to become a 2,800 unit development and 212 slip marina, but with the economic downturn, the property came up for sale, and NCCLT was able to secure the site with funds awarded by the Clean Water Management Trust Fund, U.S. Fish and Wildlife Service, NC. Attorney General's Environmental Enhancement Grant Fund, N.C. Parks and Recreation Trust Fund, the Enviva Forest Conservation Fund, and the US Department of Defense. In 2018 |
NCCLT conveyed the land to the NC. Division of Parks and Recreation, which will manage the site as the new Salmon Creek State Natural Area. The move ensures permanent protection of its significant natural, historical, archaeological, and cultural resources.

https://www.ncparks.gov/newsroom/media-releases/salmon-creek-property-transferred-state-new-natural-area
Together with the TGOW 147-acres, a total of 1,432 acres of Sound-front Bertie wilderness has been preserved!
Natural Features, Ecological Significance and Eco-tourism
Dr. Stanley Riggs, North Carolina Land Of Water
NCLOW Report 10-14-2019 (Presewntation Video)
Summary: From Rivers to Sounds
Bertie County is water-bound by a complex of different kinds of drainage systems encircling three sides of the county and dissecting it through the interior. The great Roanoke River forms the entire western and southern boundary, while the estuarine waters of Albemarle Sound and the Chowan River embayed estuary forms the southeastern and entire eastern boundary, respectively. The interior of Bertie County is dominated by the dendritic valley of the Cashie River and its upstream tributary network and downstream inputs from Roquist and Wadling Place creeks. Several smaller and incised, black-water tributary streams flow into Albemarle Sound and include the Salmon, Black Walnut, and Cashoke creeks. The high, eastfacing bluffs of the Wicomoco and Talbot Terraces contain numerous small, steep, and deeply incised, ephemeral drainages characterized by small delta plains and cypress headlands where they discharge into the Chowan River and Albemarle Sound.
Eco-Tourism
Bertie County's unique and world-class water system represents a two-pronged future for its citizens. The diverse and vast character of natural and cultural resources can provide the framework for a new "From Rivers to Sounds" program that focuses on regional environmental education and forms the basis for a sustainable eco-tourism economy. In order to develop this eco-tourism economy, environmental education is essential to grow an educated citizenry in
order to maintain a healthy environment and to cultivate and train local personnel for new career opportunities within the Bertie waterscape. Eco-tourism has the potential to provide important economic benefits with an influx of new travelers visiting the region resulting in increased spending, new local businesses and jobs, and development sensitive to the ecology and culture of coastal eco-systems. Thus, an important goal is to educate stakeholders about the advantages of sustainable eco-tourism development and how to balance economic revitalization with the 3-Ps (preservation, protection, and presentation) of Bertie County's natural resources and cultural history. Page 69
Development of paddle trails as well as waterfront facilities and programs would build upon the strategic business clusters identified by the Bertie County Board of Commissioners, which include adventure and eco-tourism market segments. Capitalizing on the wildlife resources for hunting and fishing and natural resources for eco-tourism around birding, boating, paddling, hiking, and touring would offer local entrepreneurs the opportunity to create small businesses to support recreation and eco-tourism activities. The natural resources and cultural history of Bertie County provide a great opportunity for continued development of outdoor recreation and tourism. In the 2018 Bertie County Comprehensive Recreation Plan, public input showed overwhelming support for outdoor recreation and tourism. Page 9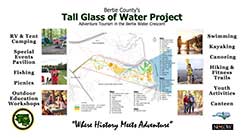 May 1, 2020 Project Plan
(Click to Enlarge)





In the News


October 27, 2020


TGOW Project receives $125,000 for Environmental Enhancement




October 15, 2020


Discovery shows Lost Colony survivors lived inland
September 22, 2020


PARTF Awards Bertie's TGOW $500,000
July 14, 2020


NCGrowth-SmartUp Partner with Bertie County TGOW
March 1, 2020
Meet VINES Architecture
January 17, 2020
Bertie Seeks PARTF
November 2019
NCACC CountyCast - Bertie County's Tall Glass of Water
November 2019
NC Association of County Commissioners: CountyCast - Bertie County's Tall Gloss of Water

June 28, 2019


Bertie County turning rivers, creeks, woods into economic catalyst



April 26, 2019
County Talks TGOW
January 16, 2019
Commissioners Exercise Eminent Domain
January 14, 2019
Bertie County Press Release
March 26, 2018
Governor Cooper Hosts Conservation Groups
August 30, 2016
Soothing Water
April 7, 2016
"Sounds" Good
Project Partners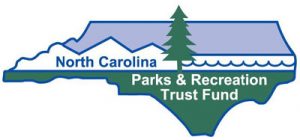 Community Voices

"Great job Bertie!"
L. Helms

"Can't wait to come and experience Bertie Co. Beach. Great Accomplishment!!" M. Bond

"We had the best time!! We will be there every weekend!!" K. Copeland

"Great event! I enjoyed seeing our county come together! Well planned and hats off to all involved to make it happen!" P. Demofonte