**To Report Abuse, Neglect or Exploitation of Children or the Elderly during early department closures and after hours, please call (252) 794-5330**
Notice Regarding Medicaid Non-MAGI Beneficiaries
Medicaid Non-MAGI beneficiaries can complete the Medicaid renewal and provide verifications required for recertification electronically via email at
BertieCounty.Non-MAGI@bertie.nc.gov .
Public Notice LIHEAP Block Grant Plan
Social Services Internship Announcement
TO PERSONS WHO HAVE HAD OR MAY IN THE FUTURE HAVE THEIR
MEDICAID BENEFITS TERMINATED OR REDUCED IN NORTH CAROLINA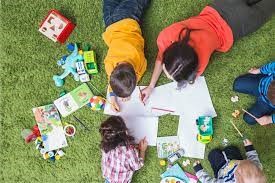 The Bertie County Department of Social Services is 1 of 100 county administered social service agencies. It's enabling authority lies within NCGS §108A-25, and related statutes. The agency is mandated to provide an array of human supportive services that are authorized and funded, in part, by federal and state legislatures. Social service programs enable economically disadvantaged families to meet basic survival needs, and provide opportunities for families to gain self-sufficiency through employment. Other DSS programs focus on the protection, prevention, and remediation of abuse, neglect, dependency, and/or exploitation of children and adults.
The department's services are subdivided into three primary service program areas:
• Public Assistance Programs
• Social Work Programs (Family Services - Child Welfare and Adult Services)
• Child Support Enforcement
Currently all of these programs are included in the operations of the Department of Social Services with the exception of Child Support Services. These services are contracted through the private company, Young Williams.
Public Assistance (PA)
The Public Assistance (PA) programs include: Food and Nutrition Services (FNS), Family and Children (FC-MA) and Adult Medicaid (MA), Work First Employment (WF), Emergency Assistance (EA) and General Assistance (GA), Child Day Care (DC) and Non-Emergency Medicaid Transportation (NEMT).


Social Work Programs
Social Work Programs are separated into two divisions: Adult and Child Welfare Services. Adult Services Adult Guardianship, Protective Payee, Personal Care Services, and Case Management. Child Welfare Services programs include Child Protective Services (CPS), Foster Care, and Adoptions.


Child Support Enforcement
Child Support Enforcement services help establish parental responsibility and financial support obligations to ensure child support collections and disbursements. Bertie County Child Support Enforcement is contracted through Young Williams, a vendor known throughout the state and country for Child Support Enforcement.