Good morning, it seems that we are on the back side of the storm. We are still have possible gust in the 40's to 50's until after 1pm today. There is also the likelihood of 2 inches more of Rain this afternoon. I believe we are through the worst of the storm but we must remain vigilant throughout the early afternoon.
Detailed Forecast for Bertie County
Today
Tropical storm conditions possible. Showers and possibly a thunderstorm. Some of the storms could produce heavy rainfall. High near 77. Chance of precipitation is 100%. New rainfall amounts between 1 and 2 inches possible.
Tonight
Showers likely before 8pm. The rain could be heavy at times. Partly cloudy, with a low around 65. Northwest wind 5 to 9 mph becoming light west after midnight. Chance of precipitation is 60%. New precipitation amounts of less than a tenth of an inch possible.
<![if !vml]>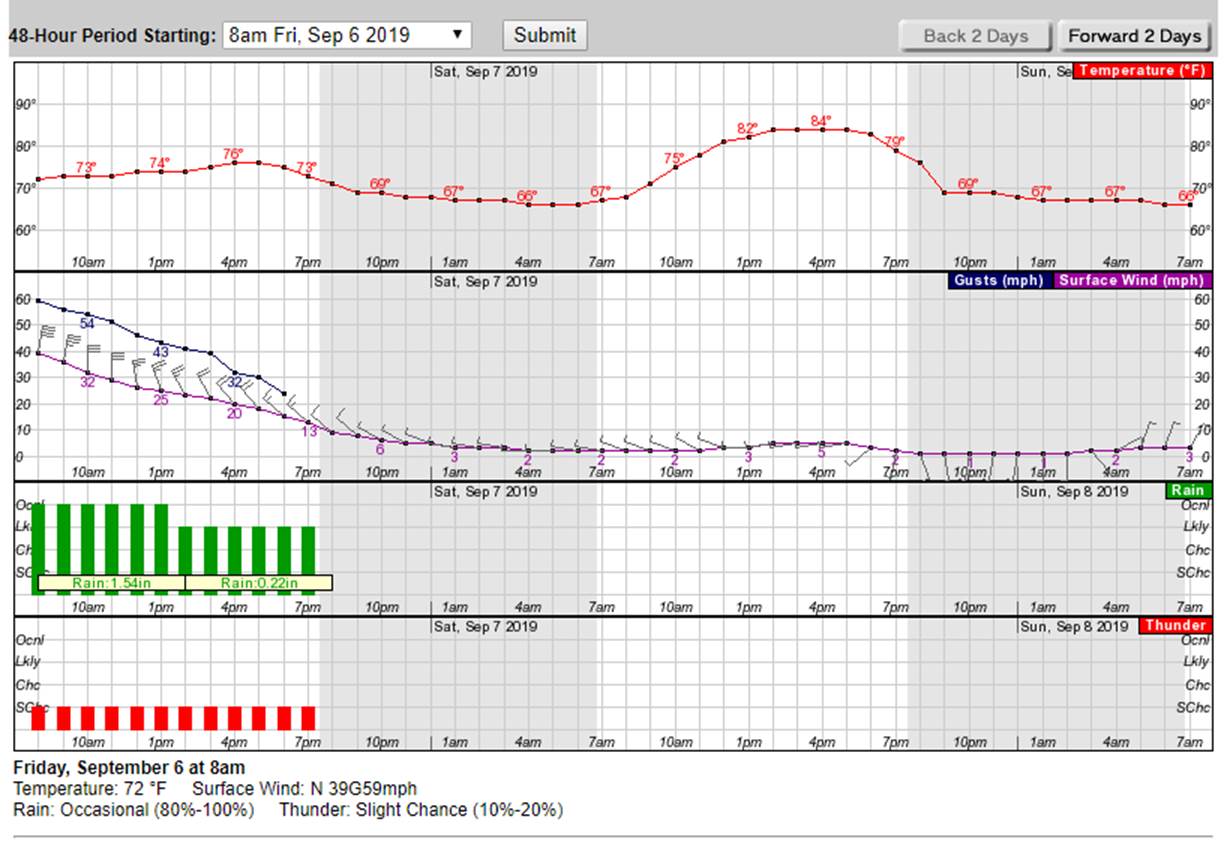 <![endif]>