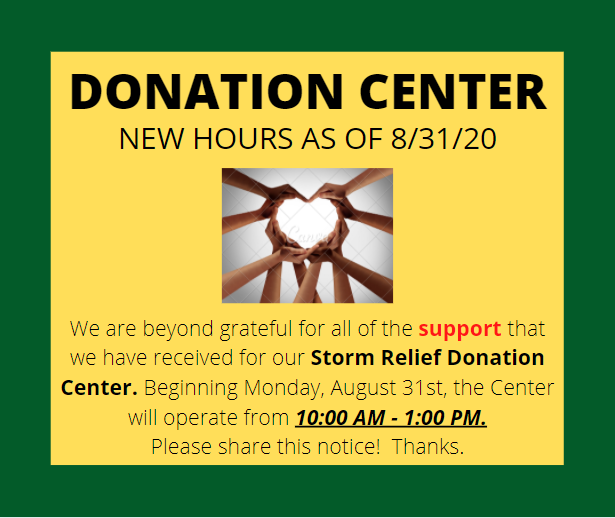 2020 Request for Proposals for Debris Management
SBA Disaster Recovery Loans Information
The Bertie County Storm Relief Donation Center, located at the Bertie Early College HS Gymnasium, will no longer be accepting new donations after this Thursday at 3:00 PM.
We can no longer accept any donations after this Thursday, August 20th at 3:00 PM.
Those impacted by the Tropical Storm and Morning Road Tornado, however, will still be able to shop the donations until the entire Donation Center closes. More information about the Center's final day of operations will be released soon.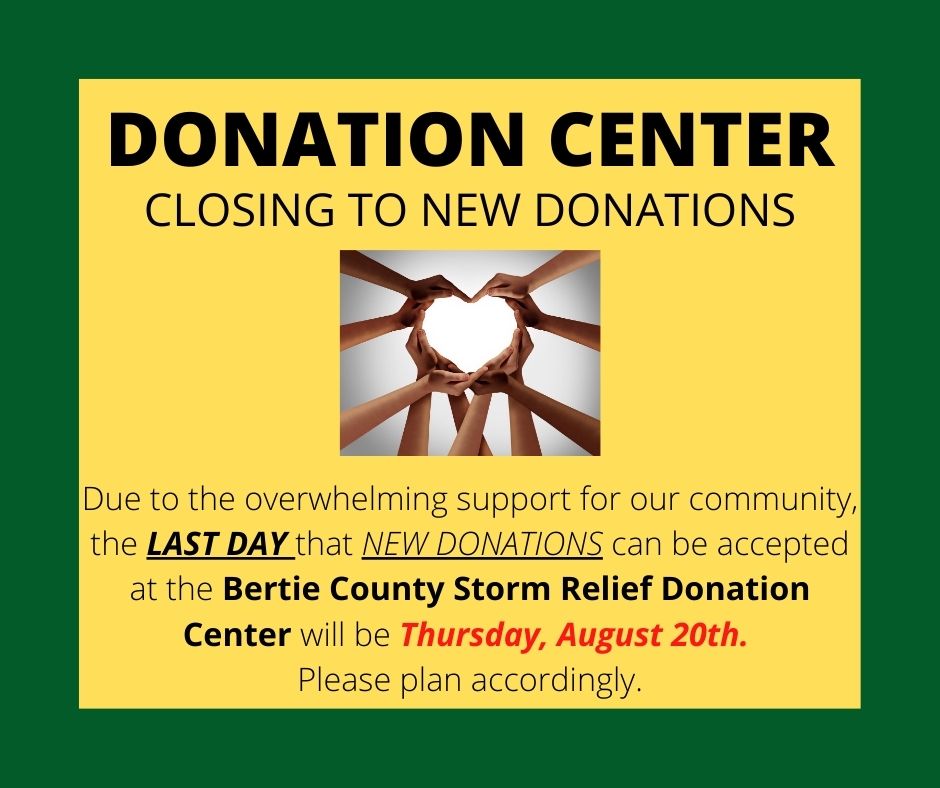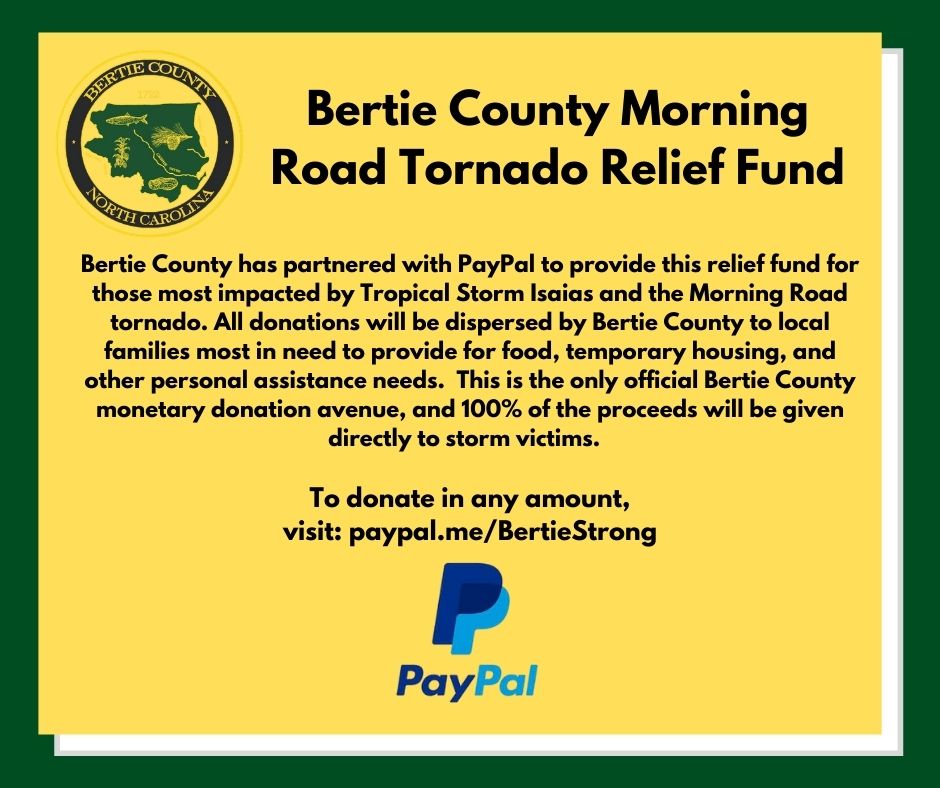 Help Sought with Tornado Relief Efforts as Recovery Phase Begins
Monetary Donations Now Being Accepted for Victims of Tropical Storm Isaias
Click on Image to Enlarge

Evening Update on Cedar Landing Community

Tornado Ravages Cedar Landing Community